Resort Companies


"Vacations To Go is a premier, highly regarded and valued AMResorts Travel Agency Partner. The Vacations To Go Team provides top notch customer service and understands the importance of matching each client with the perfect DREAM vacation. Vacations To Go dedication and attention to detail will continue to foster tremendous success, we look forward to a long lasting partnership."
Mary Ellen Burke, National Director of Sales


"Vacations To Go is a Delta Vacations Diamond Elite Agency and a valued partner. Our shared commitment to providing our mutual clients with the best travel experiences in the industry, backed by exceptional customer service and knowledge, makes us ideal partners. We look forward to many more years of continued success together."
Steve Diggelmann, Vice President, Sales


"To be able to bring our hospitality message to the public via Vacations To Go is a privilege. Their professional approach to building the relationship, the quality of the information and customer service levels and the repeat business platform, through which both Vacations To Go and Palladium Hotels & Resorts can grow, are the secrets to the success of this relationship. Together, we serve our customers in the best possible way, creating vacation experiences and adventures from "home to resort and back", making Palladium friends and fans along the way. Thank you Vacations to Go team! "
Pilar Arizmendi, Vice President, Sales & Marketing – The Americas


"Vacations To Go is a Platinum 500 Club member, the highest honor for United Vacations' travel agencies. The organization has an impressive sales, marketing, technology, and distribution infrastructure led by a strong leadership team. The Vacations To Go agents are highly skilled at understanding both customer needs and the United Vacations' value proposition -- which helps them provide clients with incredible, customized vacation packages. I'm extremely grateful for their partnership and look forward to many years of continued success."
Jay Seltz, Managing Director

"Vacations To Go is a Crystal Account, Apple's highest accolade. The company has a unique ability to connect with customers, identify their needs and help them plan a great vacation. Their knowledgeable and friendly agents work hard to please customers, and it's that dedication to service that has led to Vacations To Go's success."
John Tarkowski, President


"Vacations To Go is a Platinum 500 Club member, Funjet Vacation's highest honor. Together, we have had the opportunity to share responsibilities, face challenges and overcome obstacles. I have always admired their approach to solving problems, and see our relationship as mutually beneficial in so many ways. Our collective goal has always been to provide the best technical solutions and services to address our customer's needs, before, during and after their vacation; their commitment to that goal has never wavered. Our long-standing collaboration with Vacations To Go is a testament to their dedicated team of travel advisors, and commitment to their clients. I am delighted to have Vacations To Go amongst our top agency partners and we look forward to continuing the success of the partnership in the years to come."
Ron Jacbos, President


"Vacations To Go's dedication to customer service and Riu Hotels and Resorts' commitment to providing exceptional vacation experiences is a winning combination. Vacations To Go agents are highly trained and are experts at helping select the perfect Riu Resort in the perfect destination. Over the years Vacations To Go and Riu Hotels and Resorts have had many thousands of mutual clients and we look forward to many more years of continued partnership."
Hugo Aguilera de Alba, Director of Partner Marketing & Business Development


"Blue Diamond Resorts, along with of our expanding family of brands including Royalton Luxury Resorts, CHIC by Royalton, Grand Memories, Hideaway at Royalton, Starfish and Planet Hollywood All Inclusive resorts are incredibly fortunate to have the pleasure of teaming up each day with our friends from Vacations To Go! Without a doubt this group has become a top global performer, this comes as no surprise to us given the level of professionalism, product knowledge and friendship this group brings to the table day in day out. If you are reading this and considering using Vacations To Go take from us and all the industry leading partners on this page you need not look any further!"
Todd Kirlik , Director, Global Relationships Hotels & Resorts


"Vacations To Go has always been a valued partner of GOGO Vacations. Our partnership provides exceptional travel experiences for our mutual customers backed by our industry leading service and support for over 65 years. Our unwavering commitment to our agents-only business model coupled with our focus on service and consistency, aligns seamlessly with Vacations To Go. We believe in the expertise, passion, and knowledge of their Travel Counselors. Let Vacations To Go be your Guide to the World and together we will turn your vacation dreams into reality."
John Van den Heuvel, President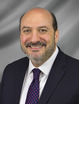 "As an agents-only tour operator, there's nothing we value more than a strong partnership. Vacations To Go is a perfect example of what that means. We love that their commitment to sales and service matches ours … and as the industry leader in this category, that's really saying something! They're passionate advocates for their customers and work hard to make sure every detail is just right. Plus, they're easy to work with: on top of their game, and early adopters of TI's latest programs and offerings. We know that when we have a Vacations To Go agent on the other end of the line, we're not just providing a trip, but a dream vacation for their clients."
Scott Wiseman, President
Tour & River Cruise Companies


"With a sincere commitment to providing top-level service, Vacations To Go echoes the same customer-first mantra we value at AmaWaterways. Their trained and professional counselors make the booking process a smooth and enjoyable one, and we're pleased to have such a terrific partner offering our products."
Rudi Schreiner, President


"Collette Vacations began working with Vacations To Go in -- 2002 and it's been a truly seamless partnership. A completely professional and inspiring company, it quickly became a top account for us. Its dedication to customer service is unsurpassed -- and one of the many reasons Collette has achieved such high success with Vacations To Go. We look forward to a successful partnership for years to come."
Dan Sullivan, President & CEO, Collette Vacations


"As a Globus Diamond Account, Vacations To Go exemplifies the professionalism we look for in a preferred partner. Our years of partnership have proven that Vacations To Go will provide the high level of customer service that clients deserve. Vacations To Go has a warm and friendly staff that is eager to help each customer arrange the trip of a lifetime, so give them a call and have one of their travel consultants help you arrange your next Globus family of brands vacation."
Scott Nisbet, President & CEO


"For many years, Vacations To Go has been a valuable agency partner to Intrepid. Together, we've had the pleasure of sending thousands of travelers on many locally-led, sustainable adventures: From food-themed tours in some of the world's culinary hubs to hiking ancient Inca ruins in Machu Picchu.

Vacations To Go is committed to providing professional and personal service, ensuring customers have memorable travel experiences. As we've seen, the skilled travel professionals not only know a lot about the world, but they know a lot about Intrepid Travel's product; with a wealth of knowledge, they're able to perfectly pair our tours with their clients.

As we continue to see record growth in North America, we highly value Vacations To Go as a partners in our success."
Michael Edwards, Managing Director for Europe and North America


"Vacations To Go has been an outstanding partner to Scenic, Emerald Waterways and Scenic Eclipse. Their travel advisors are professional, knowledgeable and provide excellent service to their valued clients. When we entered in the US market, Vacations To Go was pivotal with increasing our the brand awareness and educating guests to find the right experience within the Scenic Group. We look forward to continued success with Vacations to Go!!"
Ann Chamberlin, Vice President, Sales


"Uniworld has enjoyed a long-term partnership with Vacations to Go which has consistently ranked as one of our top producing accounts. Vacations to Go is recognized as an innovative industry leader that is committed to delivering great vacation packages to their customers. The staff offer outstanding customer service levels and are a pleasure to work with."
Kristian C. Anderson, Senior Vice President, Global Sales


"The skilled travel counselors at Vacations to Go coupled with our Celtic experts creates a truly perfect partnership. With our combined destination and travel expertise, guests can expect all their vacation dreams to come true. From local hosts and guides with intense pride of their hometowns, to passionate drivers, Travel Directors and families who open their homes to share a meal. We work together to connect them with the heartbeat of the Celtic isles – the people."
Melissa da Silva, President


"Vacations To Go has been one of G Adventures' preferred partners for many years. Their knowledgeable and enthusiastic travel counselors fully understand our unique style of adventure touring, and are able to effectively match up our product with the correct client. We look forward to many more successful years with Vacations To Go."
Ben Perlo, Managing Director of US


"Vacations To Go's friendly, knowledgeable agents help our mutual customers plan and book trips to some of the world's most amazing destinations. Each agent is focused on providing impeccable service and a pleasant booking experience. Hurtigruten has similar goals in delivering quality travel products, and we're thrilled to have a partner like Vacations To Go."
Rolf Logan, Director of Sales


"Two years ago, Riviera River Cruises started to include North America in their business mix. The very first account we approached was Vacations To Go because of their superior marketing reach, their dedication to working with top quality companies, combined with their exemplary service to their customer This has made them our most valued partner. They ensure their councilors are thoroughly trained on the product as well as the destinations therefore they can truly educate the client on what they are purchasing. They are a delight to work with, and I look forward to working with Vacations To Go for many more years."
Marilyn Conroy, Vice President Sales and Marketing


"SITA World Tours and Vacations To Go share many core ideals that make us great partners. The most important of which is our focus on providing top-notch service. One of the best ways to do this is by having a very well educated staff, and the reservations team at Vacations To Go are definitely that. Their travel consultants are extremely well versed in all the worldwide destinations that SITA World Tours offers, so give them a call when you are planning your next vacation. Whether it's touring grand Castles in Germany, a Safari in Africa, staring out over Machu Picchu in Peru, or gazing at the Taj Mahal in India, let SITA World Tours and Vacations To Go customize your trip of a lifetime."
Laudie Hanou, Vice President


"A great partnership can make all the difference in the world in this highly competitive environment. CIE Tours and Vacations To Go have been partners for many years and our two companies make it our priority to ensure our mutual guests have the absolute best experience possible. Beginning with the seamless booking process and pre-travel experience provided by Vacations To Go, then on to an expertly prepared and executed CIE Tours itinerary, both Vacations To Go and CIE Tours work together to give you your vacation of a lifetime, time and time again."
Elizabeth Crabill, President & Chief Executive Officer, CIE Tours International


"Vacations To Go has been one of our preferred agency partners for many years. Our partnership is strengthened by the fact that Vacations To Go and Gate 1 Travel share the same goals. Providing excellent service, great value to the client, and a top-quality product are benchmarks of both of our companies."
Marty Seslow, Vice President, Marketing


"Vacations to Go and Insight Vacations are true travel partners, over the years we have worked together to deliver high quality escorted tour experiences for thousands of discerning guests. We are the vacation experts for Europe, Eastern Med, Egypt, Morocco and North America, and praise Vacations To Go approach to customer care and expertise. We value the service levels that they always provide to travelers and look forward to continue our fruitful alliance for many years to come."
Jon Grutzner, President Insight Vacations & Luxury Gold


"Vacations To Go's commitment to ongoing agent education and their unwavering focus on customer service make them a great agency partner. It takes a well-educated travel professional to present the Rocky Mountaineer experience and all of the customizations we offer in our packages. We see tremendous value in our partnership with Vacations To Go and look forward to working with more travel agents from their team in the future."
Jonathan Hope, Managing Director, Sales - North America


"With seven continents and over 300 trips worldwide, we work with Vacations to Go to help guests discover the world. Their travel counselors allow guests to enjoy an effortless and enjoyable experience during the planning stages which continues seamlessly onto their Trafalgar guided vacation all the way until they return home. With over eight million people planning their trips with Vacations to Go, they are not only one of our preferred partners but also the epitome of top-quality customer service."
Melissa da Silva, President
Cruise Lines


"Azamara Club Cruises is thrilled to partner with Vacations To Go. Their dedication to providing exceptional customer service, their depth of knowledge of destinations and products, and their commitment to pairing the right customer with the right vacation experience represent a wonderful match with the philosophy and objectives of Azamara Club Cruises. We look forward to a long and mutually rewarding relationship."
Larry Pimentel, President and CEO


"Vacations To Go is truly an incredible organization of talented and caring individuals. They have an amazing knack for determining a vacationer's desires and identifying value and available options. Matching these together, and presenting them in a clear and personal manner, creates a satisfied and long term customer and advocate. We appreciate VTG's enthusiasm and passion for the industry, our guests, and particularly for Costa's unique Cruising Italian Style experience."
Scott Knutson, Vice President, Sales and Marketing


"My personal and professional relationship with VTG dates back many years. I knew from the start that we were partnering with a company that had the same high value placed on great customer service. We look forward to continuing on this same course for many years to come."
Rick Sasso, President & CEO


"In seeking a partner who has both the expertise and the reach to find North American passengers keen to sample an authentically British cruise experience aboard the world's oldest cruise line, we have done well in our partnership with Vacations To Go. Professional, thorough and always swift to bring our offers to the US market, we especially appreciate that they devote as much energy to highlighting those differentiators which make each cruise line unique, as they do to promoting the fare."
David Rousham, International Development Director


"Vacations To Go focus on delivering an outstanding vacation experience to all of their clients is what makes them such a special and valuable partner to work with. We are incredibly fortunate to work alongside such a talented group of men and women who put customer service, product knowledge and trust as their top priorities. All of us at Regent Seven Seas Cruises looks forward to continuing to deliver on those outstanding ALL-INCLUSIVE experiences for our mutual guests."
Jason Montague, President


"Vacations To Go is one of SeaDream Yacht Club's top accounts. Their counselors are knowledgeable and have been thoroughly trained on the SeaDream Yacht Club product. You will find them very helpful and professional."
Robert W. Lepisto, CTC, President


"Windstar Cruises recognizes the importance of a trusted travel advisor and Vacations To Go has been a valued top travel agency partner of Windstar Cruises for many years. Their staff truly understand Windstar's unique brand of true small ship cruising whether it be on one of our iconic sailing vessels or our 212 guest all-suite ships and many of their team have taken the time to personally sail with us. They are a trusted, industry leading, professional organization who will take the time to ensure you get the best value for your Windstar Cruises vacation."
John Delaney, President


"Vacations To Go has been an incredibly supportive partner of Carnival's for many years. The VTG team is smart, passionate and driven, all of which have combined to make them extremely successful in what they do. We at Carnival value the excellent customer service skills and product knowledge their agents deliver and look forward to continued success together."
Christine Duffy, President


"For more than a quarter of a century, Vacations To Go has been a staunch partner of Cunard Line, consistently demonstrating their passion for the brand, and exemplifying their own sense of Cunard's "White Star Service." Just as our officers and crew steward the company's legacy of outstanding service, I have been impressed with the way Vacations To Go consultants consistently deliver excellence and memorable experiences for their clients. I look forward to deepening our relationship for many years to come."
Josh Leibowitz, Chief Strategy Officer and Senior Vice President, Cunard North America


"Vacations To Go has been one of Norwegian Cruise Line's top agency partners for many years. Their cruise counselors are professional and client-focused, and they fully understand Freestyle Cruising--our unique approach to a cruise vacation. I value Vacation To Go's unwavering dedication to Norwegian Cruise Line and look forward to continuing our strong relationship in the years to come."
Andy Stuart, President


"Vacations To Go is without question one of the select top sellers of luxury cruise vacations aboard the m/s Paul Gauguin. Their innovative marketing programs and high customer service delivery are the keys to their success. At Paul Gauguin Cruises, we greatly value Vacations To Go's commitment to professionalism, integrity, action and measurable results."
Richard Bailey, President and Chief Executive Officer


"Vacations To Go has been an incredible partner to Royal Caribbean since their start in 1984 with each year growing the number of satisfied vacationers sailing onboard our product. Vacations To Go does an incredible job of highlighting Royal Caribbean's very best values while delivering outstanding customer service both during the buying process and pre-cruise to ensure every customer has everything they need to have a vacation of a lifetime. We are very proud of our long standing partnership with Vacations To Go."
Vicki Freed, Senior Vice President, Sales and Trade Support & Services


"Vacations To Go has long been a highly respected and much appreciated travel partner of Silversea Cruises. The company has a tremendous reputation among their clients and their commitment to superior customer service and high client satisfaction mirrors the same principles we always strive for at Silversea. We are grateful to have their support and look forward to many more years of a mutually beneficial partnership."
Mark Conroy, Managing Director, The Americas


"Vacations To Go is a top travel partner of Celebrity Cruises. They earned the prestigious Chairman's Award in 2014 and have always been a "Go To" partner. I am proud to have worked closely with the professional, service-minded men and women of Vacations To Go for the last 20 years and look forward to a successful future."
Lisa Lutoff-Perlo, President and CEO


"Holland America Line and Vacations To Go have been dedicated and committed business partners for years and we expect this relationship to strengthen as our industry continues to evolve. As we set sail on our next chapter of classic elegance with a modern twist, VTG has continued to align their presentation of our brand to our strategic objectives. Their staff remains dedicated to training and product knowledge, and we know they can keep you up-to-date with all the exciting product enhancements and itineraries that will be coming. They'll be sure you understand the real value of a premium cruise vacation with Holland America Line."
Orlando Ashford, President


"Vacations to Go has been a valued and trusted partner of Oceania Cruises for the past 15 years. Their agents' expertise, knowledge, and commitment to the finest customer service ensures that our mutual customers have a wonderful experience. We look forward to many more decades of shared success."
Bob Binder, President & CEO


"Vacations To Go has been an exceptional partner of Princess Cruises over the past 20 years. Their knowledgeable and professional travel consultants have earned a well-deserved reputation for providing fast and friendly service to their clients. And their dedication to understanding our brand enables them to provide the vacation expertise their clients have come to expect. I am grateful for Vacation To Go's commitment to and enthusiasm for Princess Cruises and I look forward to continuing our strong relationship in the years to come."
Jan Swartz, Group President, Princess Cruises and Carnival Australia


"Vacations To Go is a valued partner for Seabourn. Their professional advisors understand our unique onboard product, and consistently match Seabourn's quality and value with a clientele that is perfectly suited to us. The result is a rewarding experience for their clients and continuing growth and success for both Seabourn and Vacations To Go. That is what defines a partnership."
Richard D. Meadows, President


"Star Clippers is proud to call Vacations To Go one of our top producing agency partners. They completely understand our unique and authentic tall ship sailing experience. Their cruise counselors have an impressive product knowledge base and can guide consumers intelligently and with enthusiasm, creating that spark of desire to embark on our magnificent ships for their next unique adventure. We certainly look forward to a long and successful relationship with Vacations To Go."
Mirell Reyes, President